Terence Delaney MD
Orthopedic Surgery, Sports Medicine & Joint Replacement Surgery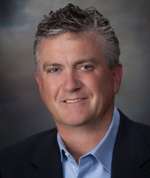 Dr. Delaney is a specialist in orthopedic surgery, sports medicine and joint replacement surgery. He received his M.D. from New York Medical College in 1986 and went on to do a surgical internship at St. Luke's Hospital/Columbia University in New York. He completed a four year orthopedic residency at Catholic Medical Center/Cornell University in 1992. During this time he trained in spinal reconstruction and pediatric orthopedics at NYU/Hospital for Joint Diseases as well as an advanced AO fracture and trauma course. He then completed a one year Joint Replacement Fellowship at Stanford University in PaloAlto . He has been in private practice in Los Gatos, California since 1993.
Dr. Delaney is a member of the American Academy of Orthopaedic Surgeons www.aaos.org and is Board Certified by the American board of Orthopaedic Surgeons. www.abos.org.
Dr. Delaney maintains current with the latest in orthopedic techniques by attending lectures and seminars on a regular basis. He is one of the first physicians in the area to treat patients with Platelet Rich Plasma (PRP) therapy and the only Orthopedic Surgeon in the area who regularly implants the Biomet Signature Custom Knee Prosthesis. In addition Dr Delaney has been trained in and performs the Oxford Unicompartmental Knee, The Birmingham Hip Resurfacing and routinely utilizes Minimally Invasive Surgery (MIS) techniques.
Dr. Delaney has training in as well as extensive experience performing advanced arthroscopic surgical techniques including Anterior Cruciate Ligament (ACL) repair, meniscus transplant, arthroscopic rotator cuff repair and cartilage replacement procedures. He serves as team physician and orthopedic consultant to several area high schools, semi pro and club sports teams.
Dr. Delaney strives to provide state of the art orthopedic care to restore function and relieve pain in patients of all ages and activity levels. He does this through both operative and non operative care, calling upon his extensive training in advanced arthroscopic techniques, cartilage replacement, ligament repair, minimally invasive and custom joint replacement surgeries. He is committed to remaining up to date with all technological advances in orthopedics by attending seminars and courses and maintains close ties with his community by providing orthopedic care to several local schools and sports teams as well as conducting regularly scheduled community lectures and seminars.